A year ago I wrote a post about Isla Blanca. Below are some new photos of the area. My favorite beach around here is in Isla Blanca, it's just south of Pirata Morgan. It's big and wide and no one is ever there when I go. According to the owner of Pirata Morgan the beach close to his establishment has been getting BIGGER since Hurricane Wilma which is nice since so many beaches around here seem to be shrinking.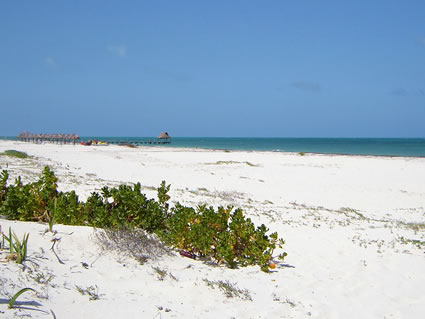 Looking north toward Pirata Morgan. Pirata Morgan has rustic cabañas and a very basic seafood restaurant. It's a nice place to stop for a cold beer.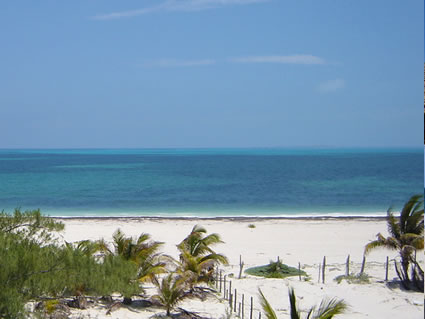 This is my favorite beach. Yum.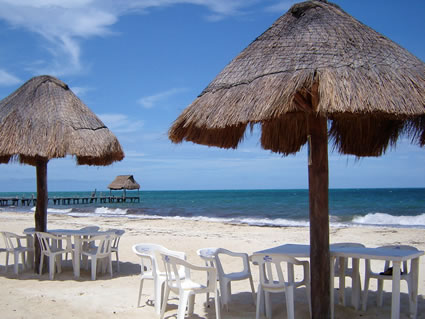 This is the "restaurant" at Pirata Morgan.
North of my favorite beach is a place where the isthmus narrows and you can easily get to Laguna Chakmochuk. The lagoon has amazingly hot water. We always see lots of tiny fish there as well as lots of birds.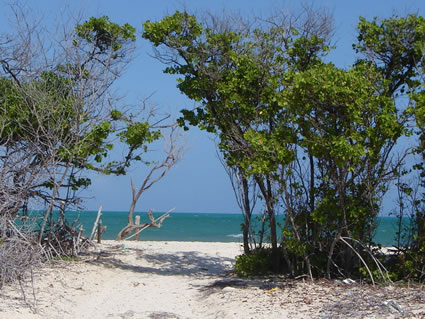 This photo was taken north of Pirata Morgan close to Laguna Chakmochuk.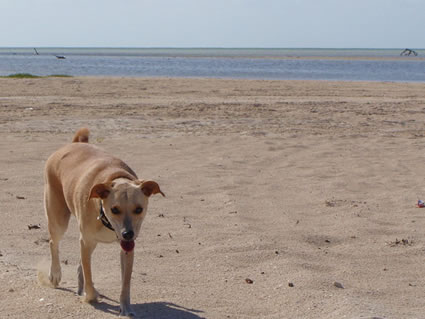 Here's Sam at Laguna Chakmochuk.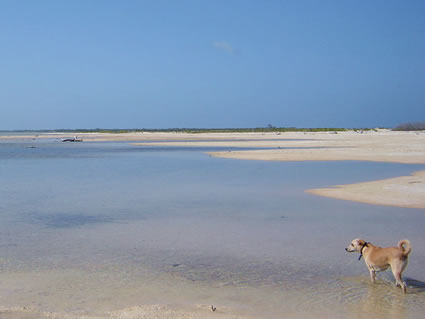 And another shot of Sam enjoying Laguna Chakmochuk.
Similar Posts