Ok, ok I'm finally posting photos of my recent trip to Isla Holbox. I hope you enjoy them.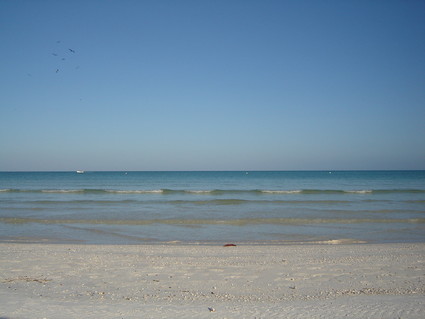 The beach in Holbox is big and wide and you have to walk out into the water for a long way before it even gets up to your knees.

This is a typical street in Isla Holbox; a narrow, dirt road with one or two golf carts meandering by every few minutes.

This is the view looking east from the beach at Isla Holbox; the water there is more green than here in the Caribbean.

This is the view looking west, at sunset, from the beach in Isla Holbox.
Similar Posts