Sunday, June 7th, 2009
We were driving home from the beach at Isla Blanca the other day and ended up passing through a very, very poor area on the north side of Cancun. I thought I would share some of the photos I took.
Next time someone tells you that there isn't real poverty in Cancun you can tell them they are dead wrong. By the time we drove out of this area I was in tears. I can't imagine raising a child in a place like this.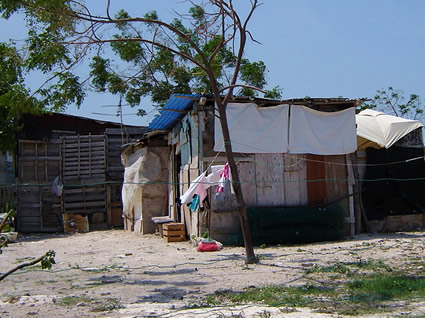 If you are interested in finding ways to help fight poverty in Cancun I recommend getting in touch with the City of Joy Foundation (Fundación Ciudad de la Alegría, A.C.). City of Joy Foundation has a number of effective programs that work to help Cancun's poor.