I just got back last week from a trip to New England, I spent most of my days in Maine actually, pretty far north, near Bar Harbor and Acadia National Park.
This trip was planned months ago, specifically it was planned when mom was turning 70 back in January. She wanted all of us to gather around her for that event, that big birthday event. But being the bad daughter I am I flat out refused to set foot in Maine in January. I told her I would gladly come in July, gladly, but January was out of the question.
My aunt (mom's sister), who hails from points south as well, was very happy to back me up in my refusal to freeze my ass off in Maine in the winter, and so she quickly got excited about a July trip as well.
And so we did it, she and I. We flew to Boston, spent a night, and then drove 5 hours north the next day.
And I knew before I even got to Boston on the plane that I had badly mis-calculated which clothes I should bring. Socks, forgot about socks, forgot that people wear socks to keep their feet warm…plumb forgot. I did actually bring some socks, because I run, and I run in socks, so I had socks, I had just forgotten socks for heat's sake.
And pants. I GREW UP in New Hampshire, I know the weather up there in New England. I went to college in Massachusetts (see, I can even spell it), I know what July is like up there. But pants, forgot about pants. I somehow thought that I would get by with a mini-shirt and a few pair of shorts. I did bring a pair of sweatpants, for running, and only because they were clean and my favorite shorts were dirty when I was packing. And I did bring ONE pair of jeans, a pair I wear about 7 times a year in Cancun. And I wore those jeans everyday that I was there, and when I wasn't wearing those jeans I was wearing the sweatpants, even in BED!
And long-sleeve shirts, well, I DON'T OWN ANY! And so I didn't accidentally bring any, despite myself. But I did bring 2 sweaters. And I tell you, I wore them and wore them and wore them. Man was I cold.
But I managed to survive by drinking generous amounts of hot green tea with honey, and running a lot. And of course it was great to be there, and see the family, and see the lovely land. Below are some photos I took which I liked: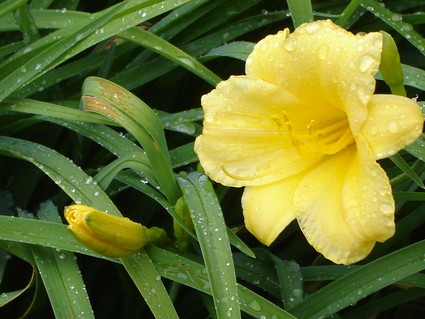 Flowers from Mom's crazy garden which needs some serious cutting back.

A Red Squirrel which was caught in a Have-A-Heart trap moments after this photo was taken and was then relocated across the river…only to be replaced by another Red Squirrel within an hour who was BETTER at raiding the bird feeder.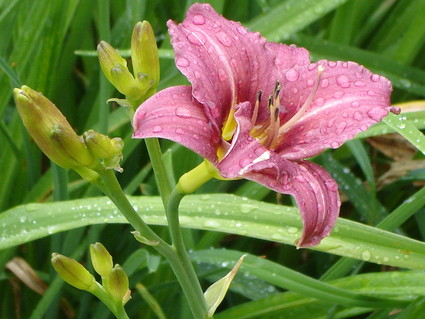 More flowers from Mom's unruly flower garden.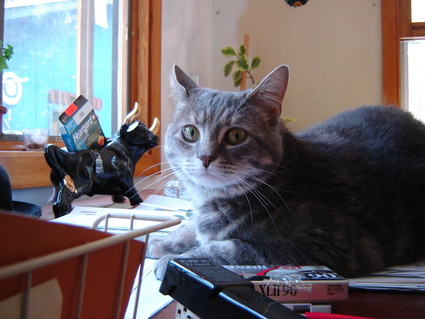 This is one of my sister's very fat and very cute cats.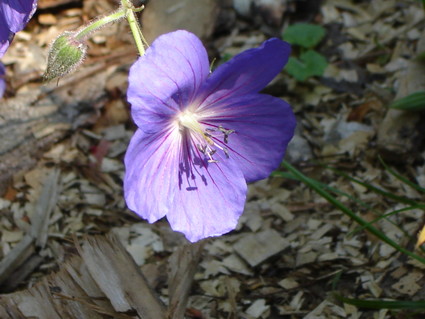 This flower was grown by my bro-in-law, my sister's husband, and for his birthday I gave him even more of these flowers.
Similar Posts