Here are some photos from my trip to Maine. The Maine coast reminds me, at times, of the Oregon coast (I think it's the light), except Maine is nothing but inlets. The area I visited is around Deer Isle, Blue Hill and Penobscot. Hope you enjoy my pix.

The Penobscot River. This photo was taken with my cell phone from underneath the Penobscot Narrows Bridge.

I took this flower shot in the garden of Stonington printmaker Siri Beckman, who is a family friend.

This is a well pump house. I liked the all the wild flowers around it.

This shot is of a pebble beach in Cape Rosier in Brooksville. The tide was just turning when we were there.

This flower shot is from the garden of the Turtle Gallery in Deer Isle. Just after we left the gallery we found a large turtle in the road, my sister picked it up and helped it cross the road.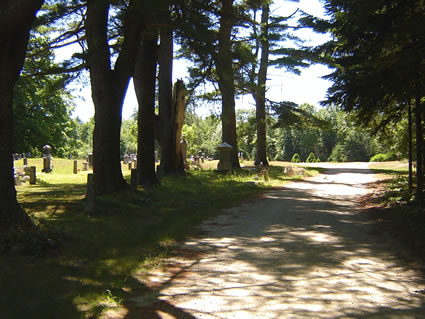 This is the cemetery where my sister walks her lovely sweet dog. I love walking in old New England cemeteries (just don't bury me in one).

This is a work by artist Susan Chase, who is the sister of the renowned choreographer Alison Chase (the mother of Pilobolus). Susan has several works being shown at the Turtle Gallery in Deer Isle.

This shot was taken as we were leaving Deer Isle and going back to the mainland. I think it looks southwest at the East Penobscot Bay.

This is another flower shot taken in Siri Beckman's garden. I love photographing flowers.

This photo was taken along the Stonington waterfront on Deer Isle.
Similar Posts