I'm finally getting around to posting a few photos from my trip to Colorado. It was so lovely to be there. The lack of potholes. The buried power lines. The nice friends who clamored to get me to hang with them (actually my friends do that here too).
And the city of Boulder is so pretty, especially now, before winter. Mountains and art in public spaces (with no graffiti) and bike paths and no garbage…I find myself sighing loudly when I think about it.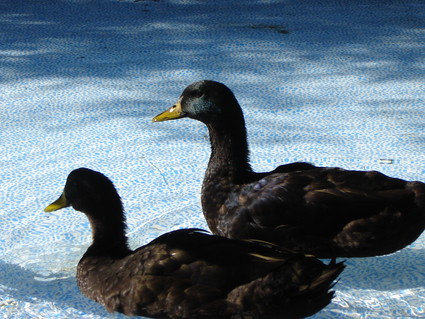 These are my brother-in-law's lovely duckies
And here are some pix from the famous Pearl Street Mall which is a pedestrian mall in Boulder. There are street performers and lots of great shops and restaurants there.

Pearl Street Mall in Boulder, CO

More Pearl Street Mall
I must admit I've been scoping out real estate in Boulder County. But it's too early for us to get serious about back moving there. We've much too much going on here for the next two years. Now wouldn't it be lovely to live in both places…I wonder if we can swing that.
Similar Posts