We recently took a trip over to the Mayan ruins of Ek' Balam. These are some of my favorite nearby ruins and I've been to see them 3 times. The ruins are not fully excavated, when you are there you see tree-covered "hills" all around which are un-excavated ruins. Park officials ask that you don't climb these hills. I hope that at some point money is found to finish excavating Ek' Balam.
Ek' Balam is located just a few miles north of the historic city of Valladolid. From Cancun or Merida you can take the Valladolid exit off of the Cuota (toll road) and then take the highway north toward Tizimín. You will pass through the town of Temozón and shortly after that you will see the road to Ek' Balam on the right. From downtown Cancun it took us 1 hour and 45 minutes to get to the parking lot at Ek' Balam.
Here are some photos for your enjoyment: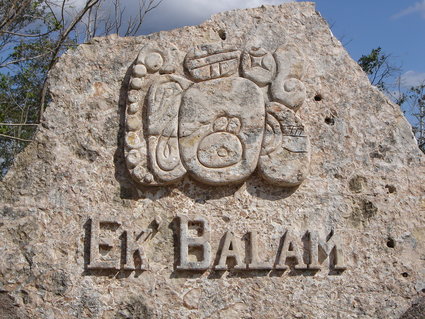 Ek' Balam means black jaguar in the Mayan language

This symmetrical structure is appropriately called Los Gemelos (the twins)

These winged warriors are part of the incredible detail of the Jaguar Altar on the Acropolis, which is the largest structure at the site

Here is a wider view of the Jaguar Altar, high up on the Acropolis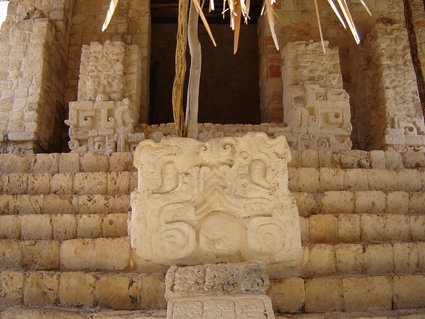 This is another area of detail on the Acropolis, this is lower down on the building

This is a view of the Oval Palace, with the Gemelos to the left
If you do go to Ek' Balam be sure to bring your bathing suit because there is a very refreshing cenote (fresh water sinkhole) nearby that you can take a dip in. You will need to walk about a mile to get there, but there are people more than willing to rent you bicycles to make the trip easier.
For more information on Ek' Balam check out Wikipedia's Ek' Balam page.
Similar Posts